PrEP Prescriptions
PrEP is a highly effective medication that, when taken daily, prevents you from acquiring HIV. If taken every day this medication significantly reduces your chance of acquiring HIV.
It is listed on the Pharmaceutical Benefits Scheme (PBS), therefore only requires a GP script to purchase at a pharmacy, ongoing renal function and sexual health testing. Some pharmacies may keep PrEP in stock, and some may need to order in the medication once you provide your prescription, which could take 1-2 days.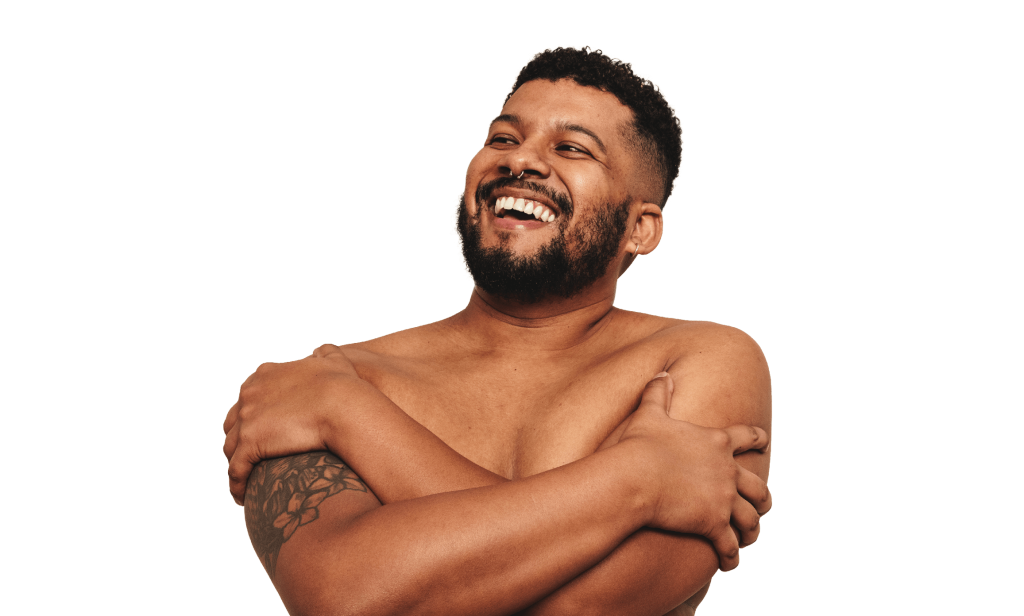 How effective is PrEP?
If taken correctly, PrEP lowers the risk of infection from HIV by 99%, effectively making the infection unpassable. It is important to start taking the medication before having sex with someone who has HIV for the medication to be effective.
While PrEP does prevent you from contracting HIV, it does not stop other STIs and BBVs, so it is important to still practice safe sex to avoid contracting other infections and viruses.
PrEP also does not stop you from passing on HIV if you have already tested positive for the infection, so you should still make sure your partner is taking PrEP and that you are practicing safe sex.
How often should I take PrEP?
PrEP is typically prescribed for everyday use, however research has shown that there are other ways of taking PrEP that are also effective. Talk to your doctor about how sexually active you are, and they will be able to advise how best to take PrEP to keep you safe.
Daily

Taking PrEP daily is the most common way that PrEP is prescribed, and will keep you safe for as long as you take it. This method also helps get you into a routine, as taking a pill daily is easier than remembering dosages if you are takin it on demand or periodically.

As with other methods, you will need to be taking PrEP for a period of time prior to having sex to ensure that you are protected from contracting HIV.

Make sure to speak to your doctor for more information.
On-demand

If you are less sexually active or typically only have sex with a few people, taking PrEP on-demand may be a better option for you. This option works well if you do not have frequent anal sex, or do not want to take medicine every day.

For this method to provide protection, you need to take 2 pills at least 2 hours before engaging in sex, and then continue taking 1 pill every 24 hours for the next 2 days.

It is important to get the timing right, so make sure to speak to your doctor to make sure this approach is correct for you.
Periodic

With this method, PrEP is only taken during the period you need it, such as when you are planning on having a lot of sex. There are different rules for periodic PrEP depending on how you identify. Your doctor can explain these to you.
Ordering PrEP
Some pharmacies may keep PrEP in stock, and some may need to order in the medication once you provide your prescription, which could take 1-2 days. Please note that options involving delivery may only be available within Australia and delivery may be delayed.
Access Option
Requirement
Cost
Australian Pharmacy (PBS)
PrEP prescription
Payment at pharmacy (requires Medicare card)
$30 a month
($6.85 a month with a concession card).
Prepped Smart and Healthy
PrEP prescription.
Medicare card
$42.50 for 3 months.
($7.30 for 3 months with a concession card).
Personal Importation (for people without Medicare)
PrEP prescription.
Purchasing generic medication from oversea pharmacy via personal importation scheme.
Varies with overseas pharmacy.
Personal Importation (Low income)
PrEP prescription.
PrEP Coupon application.
None
PrEP Coupons
If you are on a low income or are experiencing financial hardship, then you may be eligible for a coupon to provide you with PrEP. Through Green Cross Pharmacy, M Clinic is able to assist you in accessing PrEP.
These PrEP Coupons are accessible for anyone who is eligible, as per guidelines below.
PrEP Coupons

The following information is only relevant to people who choose to access PrEP through Personal Importation via Green Cross Pharmacy.

How do we assess eligibility?

We require some proof that you are experiencing financial hardship or are on a low income. If you have a healthcare card (such as through Centrelink), a pensioner's card, or a student ID, then you are eligible for a coupon.

If you do not have one of these cards but are experiencing some financial hardship, please write a brief explanation in the text box below and we will make an assessment.

If you would like to discuss eligibility further with us contact us on (08) 9227 0734.

Follow these steps…

Acquire a script for PrEP through a doctor (Must be a recent script).
Fill out the application form below
If your application is successful then you will receive an email with a code for Green Cross Pharmacy, along with instructions on how to order
You will receive 3 months worth of free PrEP

How is this happening?

10% of sales (1 in 10) through Green Cross Pharmacy of PrEP generate a coupon for someone who is low income. M Clinic is assisting Green Cross Pharmacy in facilitating access to these coupons.

If there are any issues with your delivery once you have put your order through Green Cross Pharmacy, please contact them via orders@greencrosspharmacy.online

PrEP Coupon Application
Non-Medicare PrEP Access
PrEP requires seeing a GP or a Nurse Practitioner so there is an additional cost and additional tests that are done that M Clinic cannot pay for. For PrEP consultations M Clinic charges the standard appointment costs (depending on the length of the consult) plus a $30 gap fee.
| Appointment type | Nurse Practitioner | General Practitioner | Sample collection (pathology) costs |
| --- | --- | --- | --- |
| 1st appointment (PrEP enrolment) | $49.55 | $109.70 | $40.20 |
| Follow-up appointments | $67 | $71.20 | $40.20 |
Please note that these costs are dependent on the length of the consult and the tests ordered by the doctor. Consult costs are 100% claimable, pathology costs ~85% claimable.
If you have health insurance that is standard cover or higher, you can claim back a large percentage of the appointments costs and pathology costs (sample testing costs).
You cannot claim back the $30 gap fee.
Essentials Cover does not cover PrEP consultations.
You can pay your pathology costs here at the clinic, as well as the consult costs. We will provide you with the receipts for each of these payments which you can take to your health insurance provider. Pathology payments are paid to PathWest through an online payment portal which requires card details input at Reception. Please note you can access PrEP for free through South Terrace Clinic in Fremantle and through Royal Perth Hospital Sexual Health Clinic.
Learn about STIs
Take pride in your sexual health by knowing your STI status. There is no shame in testing and knowing what to look for, and can even help keep you and your sexual partners healthy.
Find out more about STIs, what to look for, how they're spread, and what the treatment is by clicking on the STI below.
You are welcome at M Clinic
M Clinic provides confidential, judgement-free services for men who have sex with men, gay, trans, gender-queer, and non-binary people of the LGBTQIA+ community.
If you are unsure if we are the right clinic for you, get in touch and we will be able to help you find the right fit for your needs.
Trans and Non-binary
We offer services for trans, non-binary, and gender-diverse persons seeking to get medical advice in a safe and accepting environment.
Men Who Have Sex With Men
If you're a man and have sex with other men, M Clinic provides a safe space where you can get tested without judgement or questions.
Gay and Questioning
If you identify as gay, bi, or questioning and want a clinic that reflects you, you are always welcome to come to M Clinic for your next checkup.