Discreet bookings
Your privacy and discretion is important to us, especially if you are not out or are living in circumstances that make exploring your sexuality or gender identity difficult, which is why we offer discreet bookings for people who need to ensure their privacy.
This service includes private access to the clinic, the use of an alias, and providing
discreet information on bank receipts that won't link your card usage to a sexual
health clinic, and other services.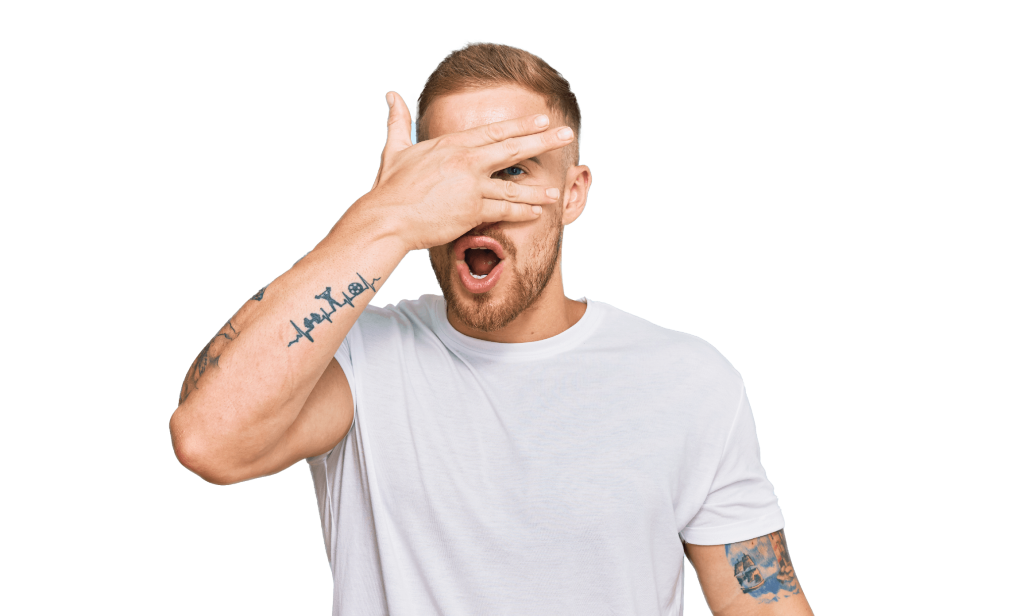 Why offer discreet bookings?
We think it is important to take everyones circumstances into consideration when it comes to sexual health, and just because there may be some people who are free to live openly and to visit a sexual health clinic without stigma or judgement, doesn't mean that everyone is in the same position.
By offering a discreet service for those who aren't "out", or do not have the freedom to visit a sexual health clinic, we can help ensure more peoples sexual health while providing safety and security with a discreet appointment.
What does a discreet booking include?
Depending on your circumstances we can help make your appointment as discreet as we can by offering a range of custom services to help keep your information private.
Private access

Though M Clinic is a sexual health clinic that is open and accepting for all our clients, we understand that for some people there is a fear of being seen going to a sexual health clinic.

At our current premise, we thankfully have the option of a private side access to the building which cannot be seen from the street, meaning you can park at the rear, access from the side, and have your appointment without being seen by anyone other than your nurse and receptionist.
Private billing

As some patients may share card information with others, or may not be in control of their finances, we can offer discrete transaction records that do not show up as visiting a sexual health clinic.

This ensures that if someone was to see your recent billing information, that they would not be able to tell that you had visited us. We also accept cash so that there is no digital footprint that you paid for your service with us.
Alias information

If you are concerned about leaving your real name with us, we are happy to accept an alias in place of your name so that your identifying information will stay private and only known to you.

We will need contact information for you though in case of a positive result, but to ensure your privacy we can also work on a "no news is good news" basis, meaning that you will only be contacted by us if you need to come in for a follow up due to a positive result.
Learn about STIs
Take pride in your sexual health by knowing your STI status. There is no shame in testing and knowing what to look for, and can even help keep you and your sexual partners healthy.
Find out more about STIs, what to look for, how they're spread, and what the treatment is by clicking on the STI below.
You are welcome at M Clinic
M Clinic provides confidential, judgement-free services for men who have sex with men, gay, trans, gender-queer, and non-binary people of the LGBTQIA+ community.
If you are unsure if we are the right clinic for you, get in touch and we will be able to help you find the right fit for your needs.
Trans and Non-binary
We offer services for trans, non-binary, and gender-diverse persons seeking to get medical advice in a safe and accepting environment.
Men Who Have Sex With Men
If you're a man and have sex with other men, M Clinic provides a safe space where you can get tested without judgement or questions.
Gay and Questioning
If you identify as gay, bi, or questioning and want a clinic that reflects you, you are always welcome to come to M Clinic for your next checkup.